About McDowell Fine Homes
Doug and Patrick McDowell share a vision—to create remarkable, livable, sustainable homes that exceed the high expectations of their clients as well as their own. That mission is also their passion. They build structures that inhabit the high desert more than rest upon it—that embrace the land while providing comfort, healthy living and a sense of place. And while father and son are influenced by Santa Fe's architectural heritage, they are not constrained by it. They are as equally fluent in contemporary as they are in traditional pueblo and territorial styles.
McDowell Fine Homes has grown to be the premier custom home contracting company in northern New Mexico—a resource of receptivity and respect for homeowners' ideas and desires. They perform best as a working, sharing partner—not just a contractor—moving in tandem with their clients and the project team throughout the entire process.
MFH brings a forty-year reputation of quality and integrity to the table. They have collaborated with the finest architects, designers, craftspeople and landscapers in bringing their projects to fruition—with respect for all involved.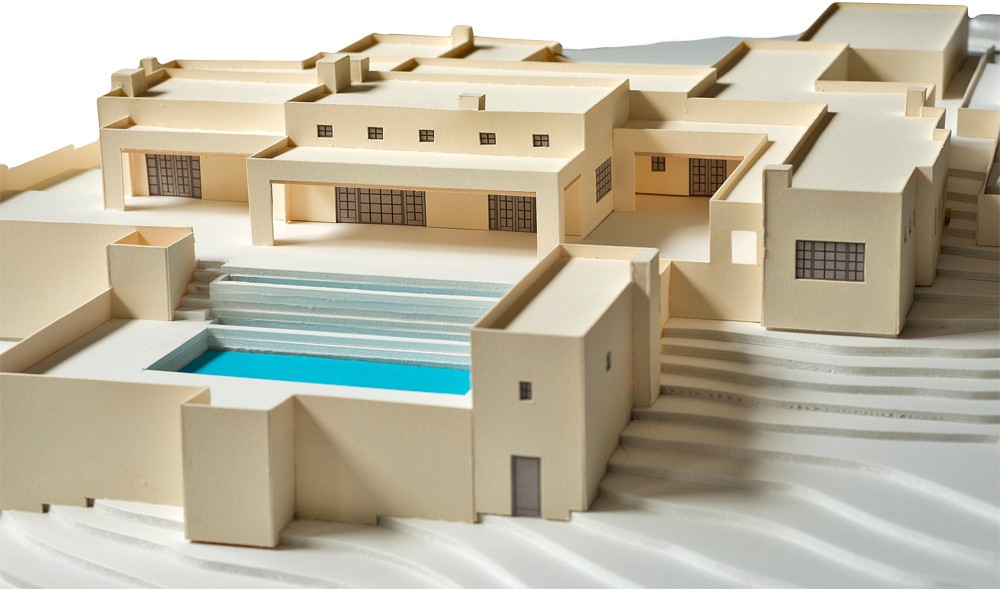 A turn in time can bring us back to traditions and materials that simply worked. To New Mexico's resourceful Native Americans and Spanish carpenters, stone masons, weavers, potters, carvers, tile makers and enjarradoras who seemed to cultivate and grow each pices they fashioned—walls, walks, window frames, floors, ceilings, fireplaces, doors, gates, and furhishings—until everything became home.
Meet the Team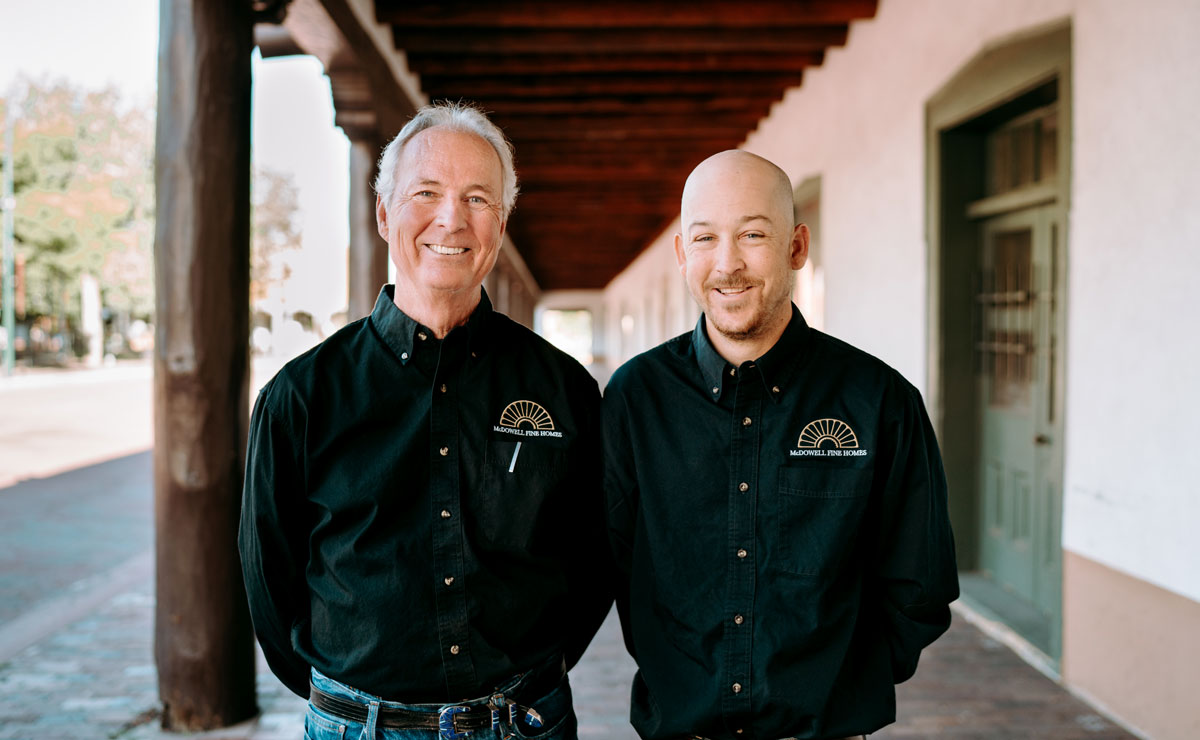 Doug McDowell
Doug McDowell has been a Santa Fean since his teens, a certified green building professional and, above all, a firm believer in always doing one's best. He has worked—and stood out—in the local construction arena his entire adult life. After years of on-site training he founded his own company in 1976, constructing many residential homes and shepherding historical commercial renovations since then. For the past 15 years Doug has concentrated on developing expertise in sustainable, comfortable and healthy construction methods—utilizing the best forms of products available at any certain time. This approach pays close attention to the market as well as each client's environmental concerns and lifestyle.
Doug sees the benefits of comfortable and healthy homes becoming a long-term industry trend. Greener construction not only enhances the health of his employees during the building process, it benefits the environment and reduces clients' costs long-term through lower energy and water usage. He feels he has succeeded if a client chooses even one sustainable building solution. "Better one thing than nothing."
Patrick McDowell
Patrick McDowell is a Santa Fe native, and has worked closely with his father in the construction trades since he was a young boy. In 2012 Patrick decided to join the company, fulfilling a strong commitment to carry on the family business. He has demonstrable people and management skills, and keenly understands the importance of respectful working relationships.
Patrick enjoys the outdoors, sports, and spending quality time with his family. As a native of Santa Fe, he appreciates its culture, arts, architecture and beauty. Growing up amidst the dramatic variety of northern New Mexico's vistas and weather has instilled a flexible attitude in him.
"Each day presents a learning experience. I pay close attention to the work and the people around me and do my best to adapt to any situations that arise."